New Study Discovers CBD Reduces Anxiety in Young Adults
3 min read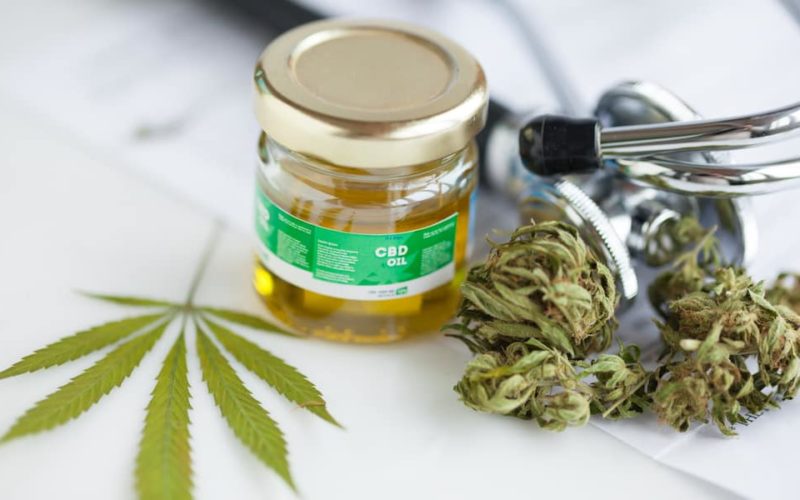 According to a new pilot study, CBD may reduce the severity of treatment-resistant anxiety by around 50% in young adults. This preliminary evidence appeared in the Journal of Clinical Psychiatry and involved patients between 12 and 25 years old. 
The participants in the study had been previously diagnosed with various forms of anxiety, like social anxiety disorder, generalized anxiety disorder and panic disorder. All involved did not respond to past cognitive behavioral therapy (CBT). In fact, some of the participants had spent over two years in treatment with no success.
But then they entered the 12-week course of CBD. The results? Roughly 40% of patients experienced a 50% reduction in symptoms. Approximately two-thirds saw at least 33% improvement, and the average reduction in anxiety scores was an impressive 42.6%. Meanwhile, a separate scale – the Hamilton Anxiety Rating – indicated an improvement of 50.7%.
"The young people had fewer panic attacks and could do things which they were previously unable to do like leave the house, go to school, participate in social situations, eat at restaurants, take public transport or attend appointments by themselves," says study author Paul Amminger.
"That's an amazing change in the group which has had treatment-resistant, long-standing severe to very severe anxiety."
The Advantages of CBD Treatment 
It's important to note that these improvements were not sustained when treatment was halted. According to experts, this points to the fact that the observed reduction in symptoms was likely caused by the CBD, not the CBT or other factors in the treatment. While much more research needs to be conducted – exactly how CBD alleviates anxiety is not fully understood – the results thus far are promising.
"Cannabidiol is non-intoxicating and doesn't contain tetrahydrocannabinol (THC) so it doesn't cause alterations in thinking and perception, it doesn't make you 'high' and it's not addictive," says Amminger. "We did not see side-effects like suicidal thoughts, irritability or sleep problems, which are not uncommon in people taking SSRIs."
Big Opportunities for CBD Merchants
As research continues and new studies continue to roll out, the future of CBD and its uses are promising. More and more entrepreneurs are taking notice and jumping at the big opportunities CBD offers. By 2025, the retail market for CBD products in the U.S. is expected to hit $16 billion – up from $2 billion in 2018. 
When you consider the recent data that 80% of those who are familiar with CBD support its usage, jumping into the CBD market is a very promising niche for starting an online business. The key to a successful venture is understanding the laws and regulations around CBD, finding the right ecommerce platform, and securing the right merchant account services.
Why You Need a CBD Merchant Account
In order to accept credit and debit cards, your business has to have a merchant account. A CBD merchant account is offered by merchant service providers that are willing to take on CBD accounts. For many merchants, these providers are hard to find. In fact, most will drop a CBD account for fear of the risks and unknowns of working with this business type.
Make sure when you reach out to a provider that they have years of experience in working with CBD merchants and offer products and solutions that meet your unique needs. A CBD merchant account will help you safely process your customers' transactions and support further business growth for years to come.
Blair Thomas has been a music producer, bouncer, screenwriter and for over a decade has been the proud Co-Founder of eMerchantBroker, the highest rated high risk merchant account processor in the country. He has climbed in the Himalayas, survived a hurricane, and lived on a gold mine in the Yukon. He currently calls Thailand his home with a lifetime collection of his favorite books.