3 Tips for Rethinking Referral Sources in 2022
3 min read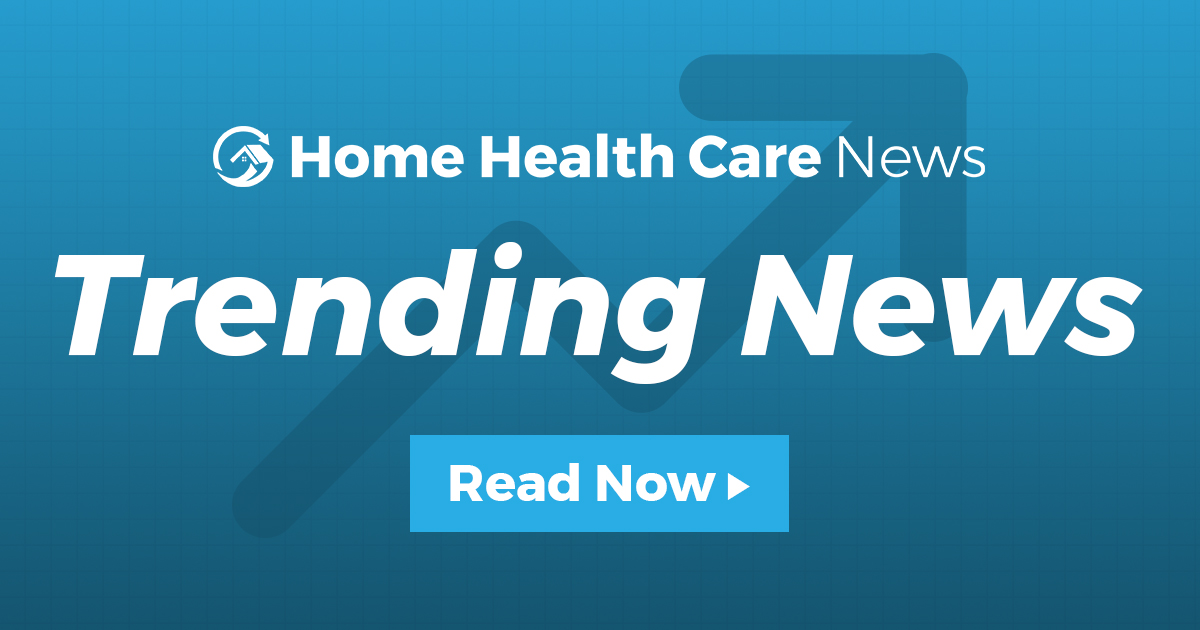 This article is an excerpt from a newly released white paper from Home Health Care News and PlayMaker Health. A link to download the paper is at the end of this article.
The COVID-19 pandemic resulted in a lot of unknowns for care services providers in 2021, especially for sales teams in home-based care that are trying to navigate unprecedented hurdles. To successfully maintain revenue and referral sources, operators need to rethink plans for 2022.
Among the changes, the pandemic underscored the importance of an inside sales team, which acts as support for the team working outside of the office. Together, the inside and outside teams can efficiently work hand-in-hand to transition from a single-payer approach to an all-payer mentality for care providers.
"What I think has been surprising is how quickly the industry was able to develop inside and outside sales teams," says Holly Miller, chief revenue officer of PlayMaker Health, a provider of market intelligence tools for the post-acute care market including home health.
Particularly as face-to-face sales declined during the pandemic due to limited contact, Miller has seen agencies focus the inside team on developing virtual contacts, while the outside team operates strategically in its face-to-face contacts.
Without the benefit of time to react to the pandemic, outside sales teams relied on inside sales groups to act as the liaison between referral partners and sales during 2020 and 2021, rather than lean on in-person approaches.
Today, as in-person meetings begin to resume, there remains a strong need for inside sales teams. They take responsibility for doing the research and maintaining communication with accounts, while predicting where new trends will take place. The team also assists the outside teams with administrative tasks to help them maintain the time they spend outside of the office with prospects.
Here are three key tips home health sales teams can employ to develop new referral sources in the year ahead.
1. Go Beyond Medicare
By looking beyond Medicare, providers can incorporate old tactics to conduct new ways of doing business, while working with existing referral partners. These referrals take on an important role because they bridge the gap between health care providers and prospects.
"You can't just live in the Medicare pool anymore," Miller says, "or your pool is going to drain."
Taking referrals from various sources will allow home-based care providers more knowledge from numerous fields.
2. Go Deeper on Data
Another key path from a single-payer approach utilizing fee-for-service to multi-payer mindset is to go deeper on data. Predictive analytics supports the outcomes of the future or unknown events.
Customer relationship management (CRM) data shows sales efforts fell toward the beginning of 2020 but rose again in 2021. These findings help home health care networks to navigate more customized attention to smaller accounts. The operators are then able to closely consider their target market to utilize forecasting and strategic planning to look ahead to 2022.
3. Learn to Manage Risk
Managing risk can help providers monitor potential downfalls that would negatively impact their network. These risks can be eliminated by avoiding distractions to improve outcomes. By selecting the more customized referral sources, operators are able to provide clients with the best health care providers for their needs.
Utilizing the inside and outside sales teams helps to capitalize the resources that are available. These teams are willing to make use of products that otherwise would be overlooked.
In 2020 and 2021, sales teams were reactively solving issues, because they were unsure how long the pandemic would last. In 2022, they will be able to proactively operate through their plans they had already put in place so that they are more prepared.
"I think the indoor-outdoor sales team pairing will be the norm going into 2022 and beyond," Miller says.
This article is sponsored by PlayMaker Health. To learn more about inside sales and forecasting for the coming year, click here to download PlayMaker's white paper: Reading the Analytical Tea Leaves — How to Use Your Data to Forecast 2022.