Youth Sports, Fitness Program wins award | News
2 min read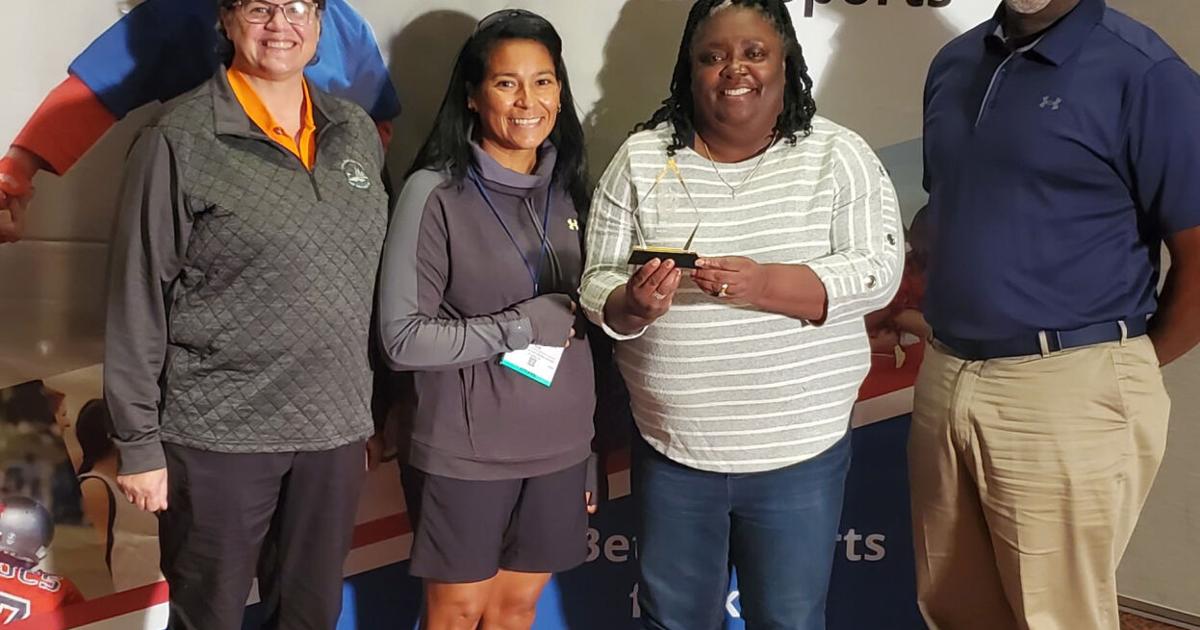 The Fort Hood Child and Youth Services Youth Sports and Fitness Program received the 2021 Excellence in Youth Sports Award from the National Association of Youth Sports.
Vickie Jackson, director of Youth Sports and Fitness and Instructional Programs, was proud of the Fort Hood Youth Sports Program for earning this award and overcoming the obstacles that were put in their way.
"Considering the challenges that the last two years presented, our staff at Fort Hood did incredible work with its programs by keeping kids engaged in healthy activities that helps set the foundation for leading healthy lives and making it a fun activity that kids wanted to be a part of," she said.
The Fort Hood CYS sports program had never received this award before and Jackson was happy to see the team's hard work recognized.
"The Excellence in Youth Sports Award was created by the National Alliance for Youth Sports and Athletic Business in 2000 and is presented annually to an organization that has gone above and beyond with a specific initiative, process, project, campaign, element or component of its program," Jackson said. "To be considered for an Excellence in Youth Sports Award an organization must first be designated as a Better Sports for Kids Quality Program Provider. This designation shows that organizations have met benchmark standards when it comes to administering youth sports programs."
Jackson said receiving the award was fulfilling, especially after going through the difficulties of the COVID-19 pandemic.
"With all the challenges that the last two years presented in the youth sports field, our team was diligently working on creating programs that still allowed youth to participate in the sports they love, but in a safe environment. The community sees that we have awesome programs and motivated staff/volunteers and that keeps people coming. This award is a great compensation for all the hard work and an incentive to continue."
She knows the award will motivate the Fort Hood CYS Sports and Fitness Program moving forward to keep up the good work.
"To win this award reassured our team that we are on the right track and providing opportunities for our military youth to get together, practice sports, have fun while staying safe."
Sheila Curtis, Fort Hood CYS chief, noted the importance of the Fort Hood Youth Sports and Fitness Program for Fort Hood youth and the importance of physical activity as an outlet.
 "Sports is a great outlet for youth during a challenging time.  It provides an environment for them to strive for greatness, as well as hear inspiring words and praise from those around them.  Fort Hood Youth Sports & Fitness gives this opportunity to our military-connected youth, inspiring hope and joy during tough times."