Experts give tips on keeping holidays healthy | Health
3 min read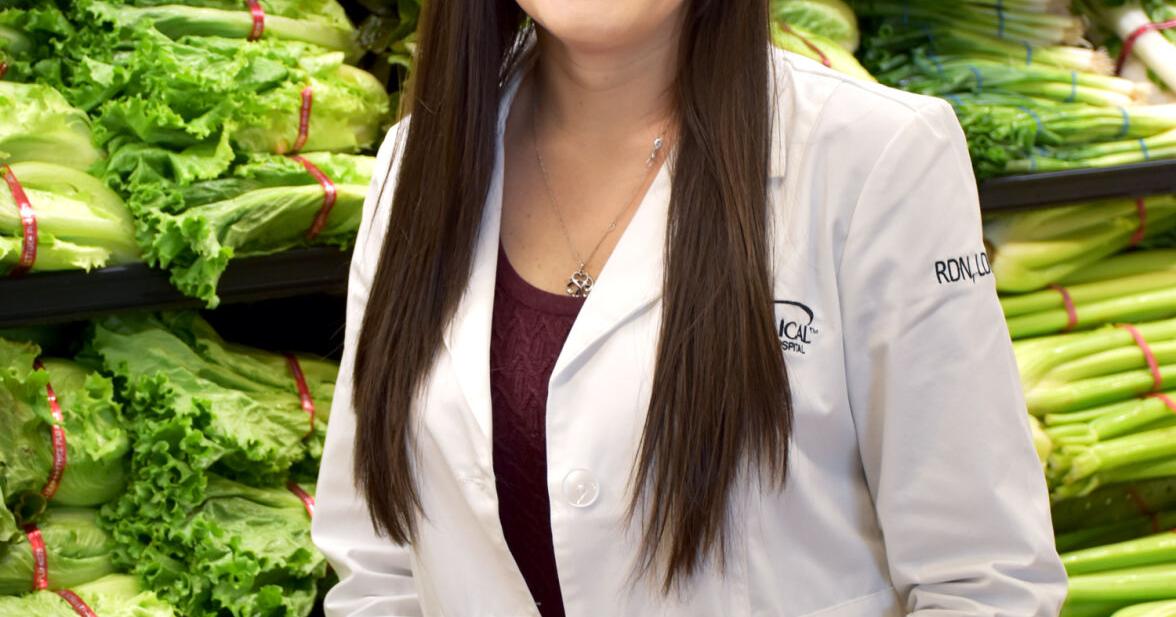 Visions of sugar plums may be dancing in your children's heads this holiday season, but when visions become reality, the children themselves can be dancing and bouncing as they take in the sugar.
Holiday treats are great for memory-making, area medical experts said, and there are ways to keep it fun without entertaining a sugar high or creating bad habits for the future.
Dr. Ashley Pence with UPMC Pediatrics in North Central PA and Dietitian-Nutritionist Kimberly Criswell with Evangelical Community Hospital shared some tips for children and holiday eating.
"In pediatrics we try to teach healthy boundaries with food. But we tell parents not to deprive kids of treats., Don't say 'This is a good food,' and 'This is a bad food.'"
Pence suggested keeping the cookies and candy canes available but add some healthy treats to the mix as well. Roll in some navel oranges and nuts to the mix.
"You can let them indulge a little at holiday parties. But make sure, for example, they have a nutritious lunch before they go. and remember that one bad treat is not going to make them unhealthy for the rest of their lives," Pence said.
It's a balancing act that parents can maneuver, Criswell said and then added, "When it comes to holiday treats, we can create a healthy environment with variety and balance for children, a variety of foods and a balance between eating and physical activity."
The sticky, sugary décor and landscapes on your gingerbread houses can pack a punch with sweetness. But how much sugar is too much?
"The CDC recommends no added sugar before age two and less than 10 percent of calories from added sugar after age two," Criswell said.
This equals out to 25 grams of sugar a day for those ages two to 18, Pence said.
"That seems really low," Pence said, "but it is possible if you consume less juice and more water."
Every kid likes to get dough for Christmas, too – cookie dough, that is. Get them in the kitchen and let them help bake those cookies for Santa despite the temptation to eat a baker's dozen on their own.
"Baking with your kids is one of the best things you can do with them," Pence said, "It helps them learn and you can explain that this is just a treat. Tell them 'you can have one or two cookies now, and why don't we give some to our neighbors or others we know?'" Pence said.
Criswell said it's important to always offer other healthy food items and add some activity to the effort.
"We can bake cookies but also offer other snacks: right now, I have cookies in my house, but also raw vegetables, fruits, hummus, and yogurt, all within easy reach. Making fruit baskets or vegetable art, and going for fun nature hikes or sled rides, can be a healthy part of your traditions that tie together food, fun, and family activity," Criswell said.
While parents are encouraged to let their children indulge a bit more than normal for this once-a-year season, they should also recognize if a child is struggling with food.
As they become teens, Pence said, they are more likely to feign interest in the super sweet treats for fear of weight gain. "Watch for things like if they are really restricting what they eat at meals and say things like, 'It'll make me fat."
Other potential warning signs are moodiness and a sensitivity to the comments from others about their appearance, Pence said.
This is a wonderful opportunity to use this time for discussions with your children about the way they view food, Criswell said, "The holidays are a very food-focused time and therefore can bring to light more discussion about, and observation of, eating habits. "