Essex Center residents try new fun fitness program | News
2 min read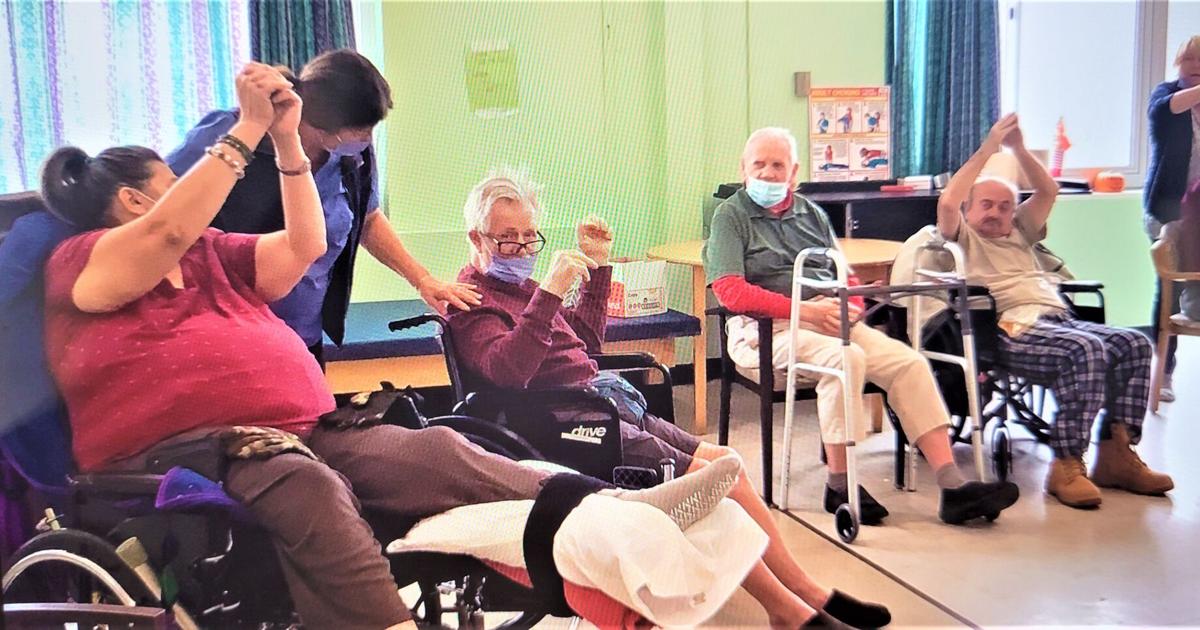 ELIZABETHTOWN — Exercise is a popular New Year's resolution, but residents at the Essex Center for Rehabilitation and Healthcare got a November start.
The center's new "Fun and Fitness" program is a collaboration between the facility's Therapy Department with the Activity Department.
It began in mid-November and therapists have already seen really good results, according to a press release.
Essex took the "Therapies Adjunct Exercise Program" and revamped to also include Activities exercise participants.
THERAPY-APPROVED WORKOUT
The therapists make sure their clientele are doing the moves correctly and Activities leads the class through a very safe therapy approved fun workout.
The exercises involve stretches, yoga moves, endurance and strength training exercises.
Through this class, the staff have seen an increase in the residents' safety awareness, proprioceptive awareness, flexibility, cognition, and an increase in rehabilitation patient's participation in other activity programs.
A MAJOR WIN-WIN
"With exercise, blending rehab and therapy with recreation really goes a long way," Tara Vilardo, Administrator at Essex Center, said.
"For the residents, it's all about fun and if you get them enjoying exercising like this, it's a major win-win."
Before the new program, each department saw separate clientele.
"We have rehabilitation, so people in therapy, as well as long-term and short-term patients," Beth Mclaughlin, activities director, said.
"So therapy and long-term and short-term patients never really mixed before. How great it would be for us to get together?"
Mclaughlin approached Kim Vilardo, director of rehabilitation services, about her idea of collaboration.
"She just loved it," Mclaughlin said.
"Then, she went to her department, and they were very receptive as well as my department. We went through the exercise moves with therapy. They approved it. Activities put some fun into it and voila! There came this wonderful class. "
"We've already some excellent results, anywhere from 18 to 26 people in the class," she said.
"That's opposed to say six or seven in our previous exercise classes."
STRONGER EVERY WEEK
The classes are offered Monday through Friday from 11 a.m. to 11:30 a.m.
"It's a half hour now," she said.
"It's grown from 15 minutes and it will probably continue to grow for 45 minutes. They are getting stronger every week. It's lots of fun."
Residents have also gained flexibility.
"But the beauty of this whole thing, it has increase d activity participation now quite double but close to it," Mclaughlin said.
"It seems like the whole center is one."
The uniqueness of the interdepartmental program is one that she would like to see replicated in other facilities.
"They can really build off one another reaching the patients in a truly holistic approach," she said.
"That was the main goal. Fun with fitness. How simple? And how simple an idea for activities and therapy to get together and to really make this unique program fun. A simple recipe."
Email Robin Caudell:
Twitter:@RobinCaudell